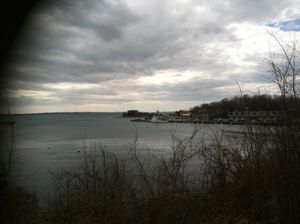 The first thing you will notice is a voice that is effortlessly powerful and immediately intimate.
Rob's voice has been compared favorably to artists such as Jackson Browne, Jonathan Edwards, and James Taylor for its unique clarity and seemingly effortless ability to navigate interesting melodies. 
When combined with songs that move from humor, to wry observation, and to satisfying moments of recognition, Rob has been described as "an irresistible artist, the kind whose vocal tenderness and lyrical honesty compel you to listen."
Show your Support 
Writing songs and sharing them is what I do.  Ever since I was about 16, I have been writing into notebooks, and, then, singing little verses into cassette recorders,  phones, and Ipads.      
So, I'd kinda like people to hear these songs. :)  If my songs give you something, and you would like to help me write the next one, please  toss some money my way to keep me going.
"

Rob is a wordsmith, pure and simple, a conjurer of tales that reference all manner of things— telling stories of life's quiet moments and turning points, relations and temptations, loves and losses...one of those rare writers who is able to tell the story with only the necessary lyrics, leaving the rest to nuance, and the listeners own discretion. Counterbalanced with his knack for writing both dramatic and insightful lyrics, he takes listeners on a wild ride of emotions from love and hope to fear and despair, all the while being entertaining ashell. I would strongly urge lovers of singer-songwriter and thoughtful country music to buy this album. " - — Allan Cackett (Review, a hypocrite of heart and hope, 2014)